Happy Holidays 2021 to our kind-hearted and sweet friends of the Library Cats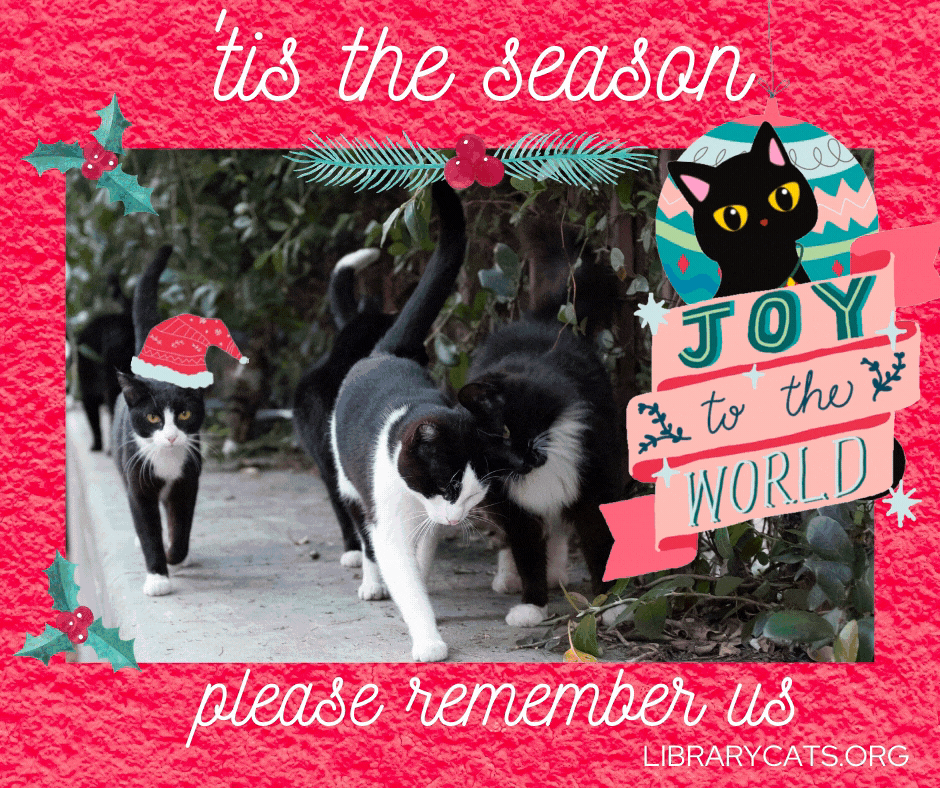 How about some good old fashion holiday giving for our Library Cats in need?
Helping feels so good!
These cats don't know about Xmas trees, holiday treats or playing with ornaments, or getting gifts, cuddles, or a soft place to snooze.
But, you can make a difference by making a donation and becoming a part of our community of elves. We accept donations in money or items. You can donate items by ordering from our Amazon Wish List or we accept PayPal donations (if donating through PayPal – please use "Friends and Family" if possible).