Welcome to The Library Cats Rescue of DTLA
"Founded in 2017 to bring attention to the very unique feral cat colony which dwells on the grounds surrounding the Los Angeles Central Library, and to celebrate the cat as the literary and artistic muse it has always been."
With this website, we hope to bring attention to the plight of these invisible, inky muses, as well as to solicit food and other donations, advice and anything else our cat-loving, DTLA-dwelling brethren can think of. We only want to help, and we thank you kindly for being part of this small, magickal feline circle.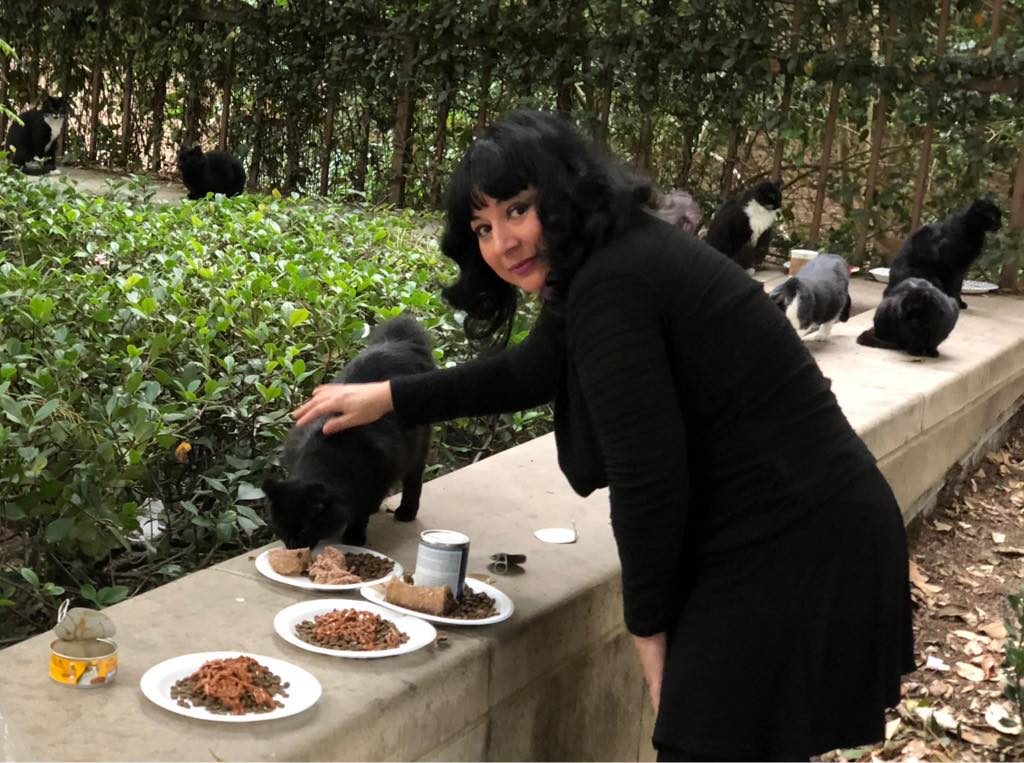 We're able to help this gorgeous feral colony thanks to private donations from people who care, friends, family, and our own paychecks.
We are a community volunteer group
Yes, You Can Help Us!
We care for, protect, feed, and love over 23 feral cats
We're always looking for animal advocates to help, especially with feeding time!
Please donate using the buttons below. Nothing is too small. We will make sure the Library Cats receive your meowsome donations.
If donating through PayPal – please use "Friends and Family" if possible.